Last added places
Objects shown:
---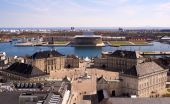 The Palaces of Amalienborg
Amalienborg Slotsplads, 1257 København K, Danmark
In Copenhagen in the middle of the main square, the famous building complex of Amalienborg is situated. It consists of four palaces built in the style of Rococo by the order of the King Frederick V. The complex is crowned by Frederik's Church which is also called the Marble Church. For many ...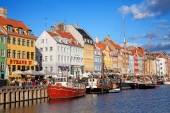 Nyhavn
1051 Copenhagen, Denmark
Nyhavn or New Harbour is one of the most popular attractions in the Danish capital Copenhagen. Old canal that was dug in 1671 served as a waterfront for ships, and a refuge for weary sailors. For a long time, Nyhavn district was considered as the most unsafe place in the city. The quay acquired its ...